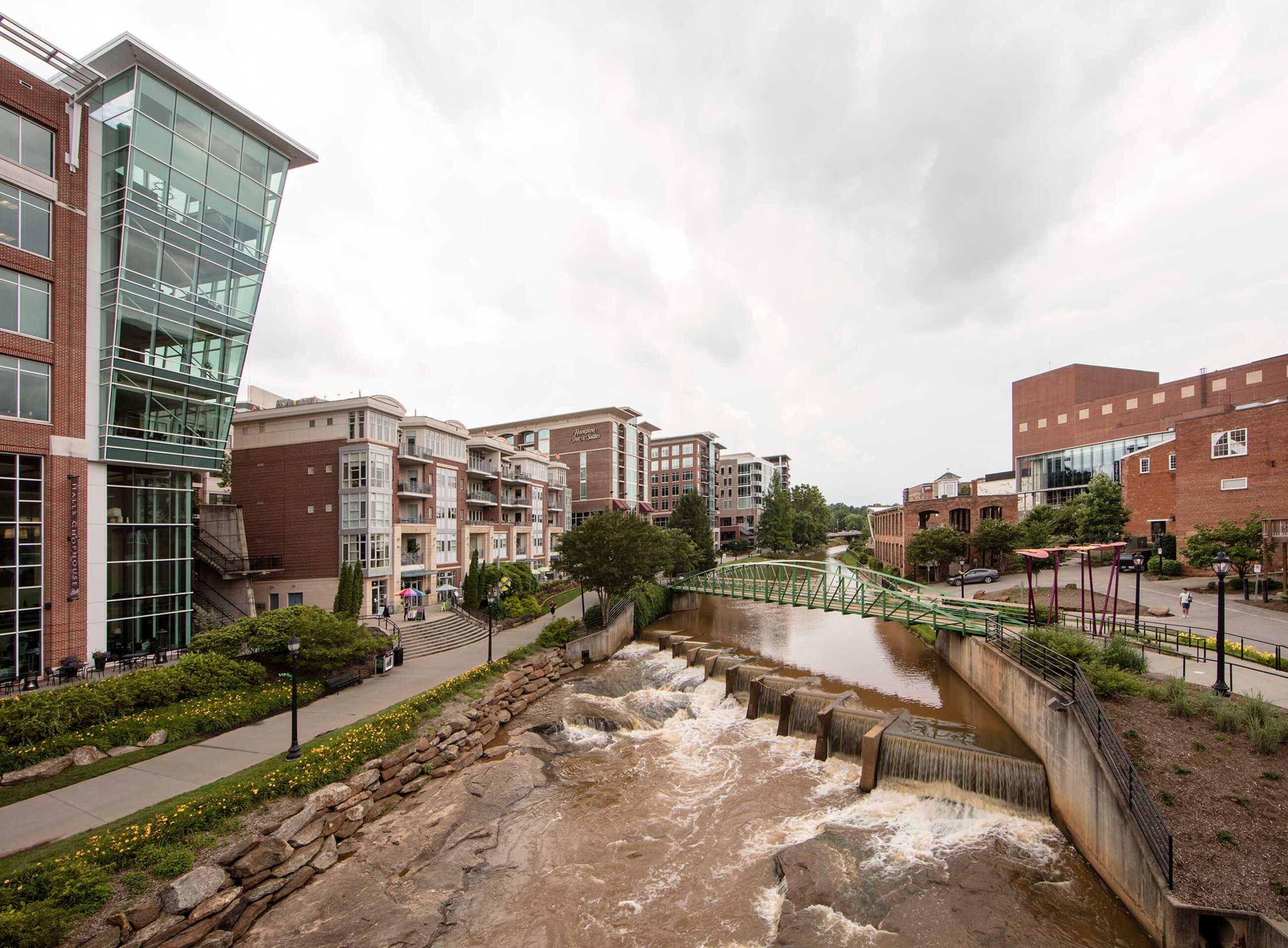 When Scott Pancoast was crisscrossing the Carolinas raising money for his health-care startup earlier this year, one of the most important stops was a country club in his hometown of Greenville, S.C. His presentation drew almost 50 angel investors, twice the number that showed up when he pitched to potential funders in Charleston, S.C., and Charlotte, N.C.
"It was a very, very strong showing," Pancoast says. "Having that kind of inclination to support local entrepreneurial activities was stunning to me."
Startups such as Pancoast's have pride of place in Greenville, whose downtown is sprinkled with young businesses the way coffee shops now dominate the main drag in other cities. Zylö Therapeutics LLC's office is in a co-working space on Main Street that houses about a dozen other fledgling companies. ChartSpan Medical Technologies Inc., a digital medical records startup with 120 local employees, is nearby.
This city of 670,000, a onetime hub for textile and apparel production, seems to have found the answer to the question confounding the U.S. right now: How do you revive postindustrial towns and make them part of the knowledge economy?